An online learning platform that helps students improve their results in a short amount of time.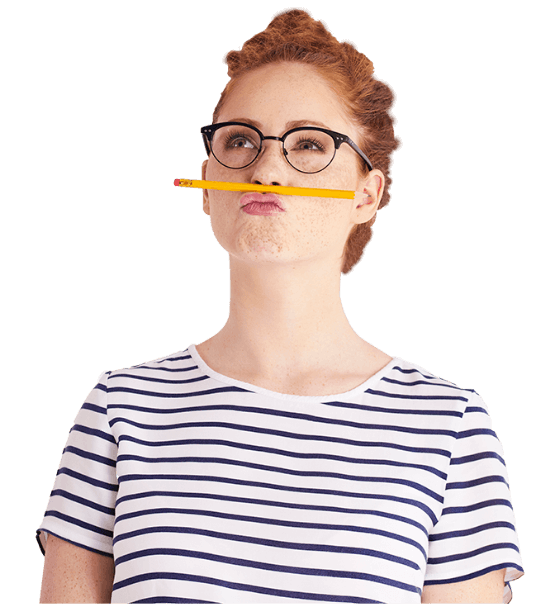 Better Grades with Less Stress.
We get it, IGCSE is not easy! That's why we've created IGCSE by eMCQ to help students get prepared to enter the exam hall with confidence.
Thousands of practice questions to get you prepared
Detailed and concise notes to study effectively
Selected study videos for you to get motivated and study better
Exam feature to prepare you for the real thing.
Transform your Learning
Take tests and practice questions anywhere at any time of the day. The future is online with eMCQ, designed to keep you engaged in a fun, stress-free approach! Try out a few questions below.
Question 1
Which item will not appear in the accounts of a club?
Question 2
Which of the following is unlikely to be provided under a pure market economy?
Question 3
Which of the following statements is TRUE about alpha radiation?
A
It is an electromagnetic radiation
B
It is a beam of electrons
Question 4
Which of the following gases occupies the greatest volume at room temperature and pressure?
D
1.10g of carbon doxide gas
Question 5
The government wants to promote business activities in Neighbourhood N as part of the national Rural Area Development Scheme. How can the government support business start-ups in the area?
A
Increase the accessibility of loans for small businesses but with higher interest rates.
B
Establishing a 'premium enterprise zone' targeted at upper-class markets.
C
Initiating support programmes to provide advice to start-up businesses.
D
Only allowing market research to be conducted in the city.
In the accounts of a club, the difference between assets and liabilities is known as accumulated fund instead of capital (which is used for business).
Subscriptions received, bar profit and rent of premises are items that can be found in a club's accounts.
The correct answer is D. Traffic light is an example of a public good. It has the characteristic of non-excludability which says, once it is being made available, no one can be excluded from enjoying its benefits.
This leads to the free-rider problem. Some people may try to enjoy the benefits by free-riding on those who have paid for it. That means, profits cannot be possibly maximised. Therefore, private markets choose to avoid providing them. It becomes a case of a missing market.
Bus services, education and healthcare are merit goods/ private goods and therefore, they are provided under the market forces. The only issue is, they are under-provided.
Alpha radiation consist of Helium nucleus that has a charge of +2 and has a mass.
😀 Gas which occupies largest volume has largest mole.

😀 Mole = Mass/Mr
😀 mole of NH3 = 0.51g/17 = 0.03mol
😀 mole of O2 = 0.64g/32=0.02mol
😀 mol of N2 = 0.70/28 = 0.025mol
😀 mole of CO2 = 1.10g/44 = 0.0025mol
The government can support business start-ups by offering grants or loans with lower interest rates, or establishing low cost enterprise zones. These methods help to reduce the expenses of small businesses that cannot afford to pay high rent or hefty interest.
Market research that is only conducted in the city will not be relevant to rural areas due to the difference in market and infrastructure.
From the eMCQ Community
Don't listen to what we say, hear it from all our users!
I come from an average family with younger siblings and busy working parents. Having to always be the responsible one, I relied on myself without a tutor. The site helped me because I could do my revisions on my own time and at my own pace.
Cheryl Tan; Student
My bad time-management skills caused me to always do last-minute revisions. eMCQ helped me with my bad habits for my exams. If you go through the same thing, this could save you money and time.
Alyssa; Student
The questions are original, modified from past years to give students more practice. There's something new to discover and the explanations are very helpful.
Mr Lawrence; Economics Teacher
The well organised topical questions are really efficient when weekly class assessments are administered. The questions are set in accordance with the latest exam syllabus.
Ms. Lee; Chemistry Teacher
Being a working mom, it can be challenging to give full attention to my daughter's studies. However, since subscribing to eMCQ, my daughter's grades have improved tremendously.
Daljit Kaur; Parent
Improve your Results
Access our tools and improve your results today!